When I was a kid we had a catalpa tree in the front yard and it was beautiful. So when I was grown I wanted one. I've brought babies from the yard of a friend, and we had one at the old house, and brought two to this house (we moved here nearly eleven years ago).
The big leaf in the water is from the catalpa,and the flowers around it are vinca (#11) on the left and morning glories on the right, but I'll go around and show you the tree.
The seed pods always looked like cigars to me when I was little, and the blossoms looked like giant popcorn.
Here's the tree from below one early spring day when the leaves were still coming in: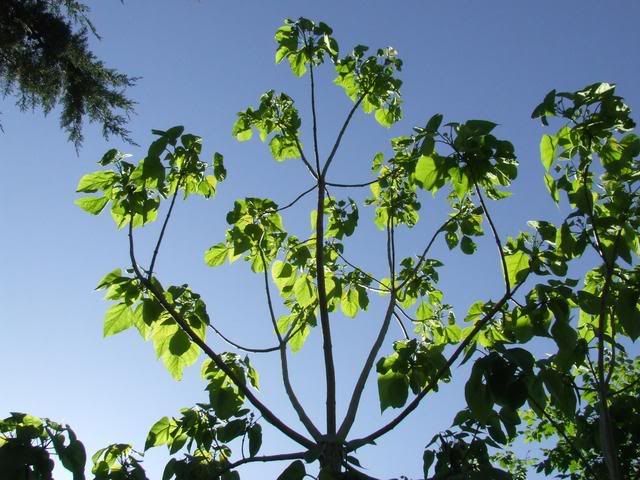 and here are the blossoms.