When I was little (the theme of a lot of this!) we had two mimosa trees in front of our house in Texas. When we moved to New Mexico (to Española) my mom kept trying to transplant some there but they wouldn't live. Nobody there had one.
Ninety miles south, though, in Albuquerque, they
will
(and do) grow.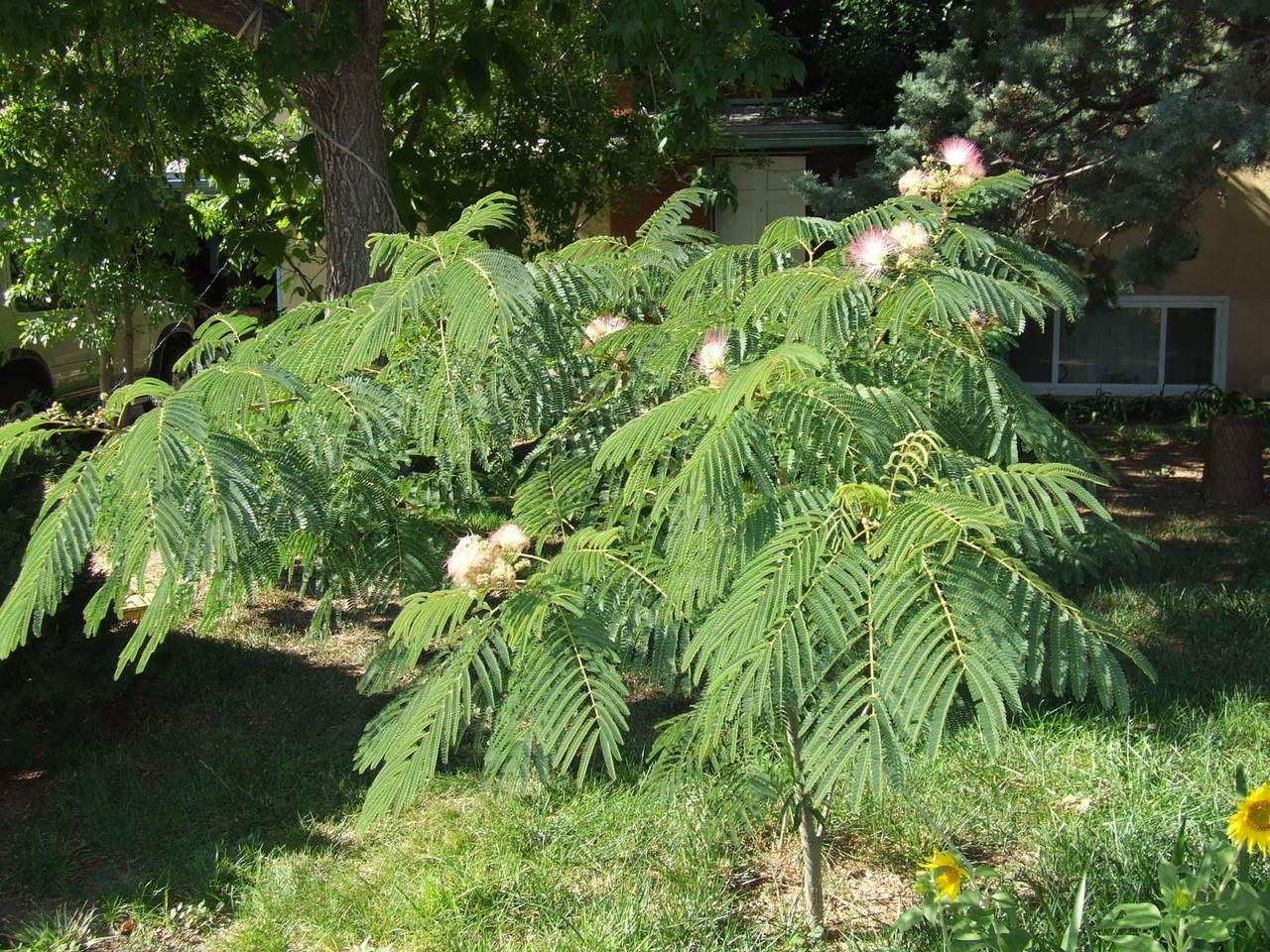 This is a baby of our neighbor's mimosa. We had some at our old house, also offspring of our neighbor's tree there, and we moved them to the back after they came up in the front flowerbed. They're big, at our old house, and healthy. At our new house, smaller but last year and this year there were blooms.
When I was in a verdant southern state I commented on mimosa trees growing wild in low places and said I thought they were wonderful, and a local said they were trailer trash trees. Maybe where trees are plentiful, they're not in the top ten. But here where trees are rare and valuable, if one of those comes up on its own, I'm personally going to water it and try to keep it safe from foot traffic and lawn mowers!